A FORMATION OF PROFESSIONAL COMPETENCES OF STUDENTS WHEN STUDYING THE TOPIC "DETAILING"
Ключові слова:
courses in engineering and graphic disciplines, detailing, general view drafters, working detail drafters, graphic editors, 3D modeling, parameterization, professional training
Анотація
the article shows how the formation of students' professional
competencies can be improved based on a comprehensive approach to the
organization of the educational process in the courses of engineering and graphic
disciplines. The achieved results are demonstrated on the example of the topic
"Detailing" - the final stage of studying the course. The positive effect is achieved
thanks to the complex combination of traditional methods used in studying the
course with new methods of using tools of universal graphic editors such as
AutoCAD in the educational process. This allows you to significantly expand and
deepen the range of educational tasks performed by students. There is an
opportunity to apply in practice the educational process of three-dimensional
modeling, parameterization, etc., which brings it closer to the conditions of
modern production. This approach makes it possible to improve the quality of
professional training of graduates of higher technical educational institutions,
promotes their rapid adaptation in modern production, helps to be competitive in
the professional market.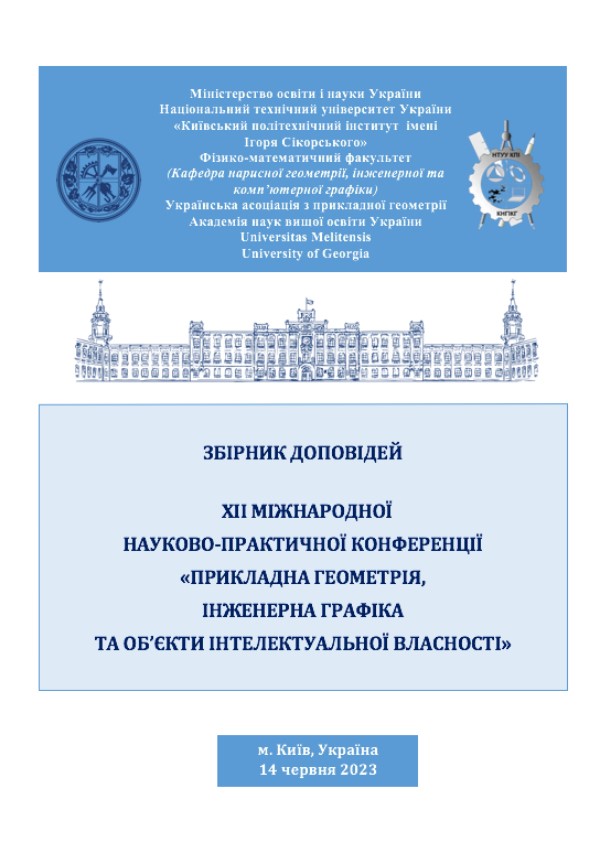 ##submission.additionalFiles##
Як цитувати
Hnitetska , T., Hnitetska , H., Shpak Student, B., & Kriuchkov , V. (2023). A FORMATION OF PROFESSIONAL COMPETENCES OF STUDENTS WHEN STUDYING THE TOPIC "DETAILING". Прикладна геометрія, інженерна графіка та об'єкти інтелектуальної власності, 1(XII), 61–65. вилучено із http://jagegip.kpi.ua/article/view/281848